Your guide to drinking water quality and sustainable water use for home and travel
Water quality guides
Your local tap water can contain different levels of various chemicals and contaminants including iron, arsenic, chlorine, flouride, lead and more. Drink tap water with confidence by educating yourself on the source, treatment and quality of drinking water in your area.
Eco Product Reviews
Water Filtration Systems
Want to improve your tap water quality? Fresh drinking water free from contaminants is essential for the health of every human being on the planet. To ensure the best quality drinking water, many people install water filters in their homes. We provide independent reviews of various types of water filtration systems so you're informed to make the best choice for your needs.
Water Saving Products
Want to do your part for sustainable water use?  Water saving products can save thousands of gallons a year and also slice your power bill. From water saving showerheads to instant gas water heaters, there are many ways you can do your part for sustainability and make eco-friendly living even easier.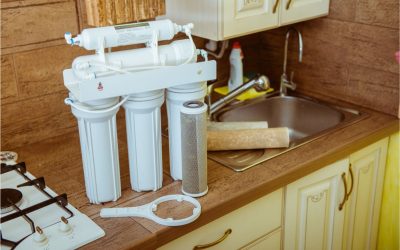 Are you looking to purify the water in your entire house? Well, before you start searching, get your bearings with our list of the best whole house water filters.
Get Help From A Licenced Plumber
Do you need help with plumbing installations? You will receive free advice and estimates from up to 4 different contractors, and have the ability to review competitive offers to find the best deal.