Are you interested in purchasing a Rinnai tankless water heater, but first want to know more about their products? Wondering about how Rinnai's tankless water heaters compare to other brands? If so, then we've got you covered. Our Rinnai tankless water heater review covers all of this and more…
About Rinnai
Rinnai advertises itself as the #1 Tankless Brand in North America, prioritizing quality above all else. In fact, they were the first major tankless brand to manufacture in the U.S.A. Now, Rinnai possess over 100 years of experience under its belt in providing quality products to consumers. Committed to exceeding customers' expectations, providing safe products and excellent service, Rinnai endeavors to exceed national standards by requiring each product to undergo rigorous testing.
Like many other popular tankless brands, Rinnai's origins are Japanese. They first incorporated in Japan in 1920, and manufactured their first water heater in the following year. Established in 1974 in Los Angeles, CA, the Rinnai America Corporation quickly expanded its its North American influence. In 2004, the Rinnai LS Series Tankless Water Heater received Builder Magazine's Most Popular Product award. They then proceeded to win that same award 4 years in a row. In 2016, Rinnai America sold its 2 millionth unit and have only enjoyed continued success since.
Conveniently, Rinnai's tankless water heaters are widely available online for purchase. We rank their products among our favorite tankless water heaters, and list our top picks from Rinnai's line up below…
Best Rinnai Tankless Water Heaters
Model
Features
Price
1. Rinnai V75iN / P


Indoor Installation
7.5 GPM
Natural Gas or Liquid Propane
Great Value



2. Rinnai V53DeN / P


Outdoor Installation
5.3 GPM
Natural Gas or Liquid Propane
Best Outdoor Value



3. Rinnai RU199iN / P


Indoor Installation
11 GPM
Natural Gas or Liquid Propane
Best Premium - High Efficiency & Capacity



4. Rinnai RL75iN / P


Indoor Installation
7.5 GPM
Natural Gas or Liquid Propane
High Efficiency Condensing



5. Rinnai V94EN / P

Outdoor Installation
9.4 GPM
Natural Gas or Liquid Propane
High Volume Outdoor



Rinnai Product Line Review
Currently, Rinnai carries 3 different product line offerings of tankless water heaters. These include the V, RL, and RUCS series. We discuss each below…
Rinnai V and RL Series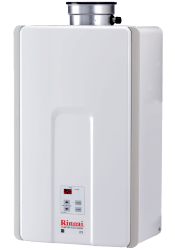 V Series
These efficient but affordable models anchor Rinnai's offering. Although these models don't feature an Energy Star rating, they're still fairly efficient for the price and their small size. Most V series models measure 14″ x 23″ x 9″, are easy to mount on a wall, and use in small spaces. Compact, yet reliable, these units are ideal for small-to-medium-sized homes or residences.
The Rinnai V series offers models powered by either natural gas or propane, and has models for both indoor only or outdoor only use (but not indoor/outdoor models). V series models are typically simpler, in that consumers will miss out on Rinnai's more advanced features (like voice activation capabilities). Instead, these models favor ease of use and maintenance. Tankless water heaters in the V series cost under $1,000.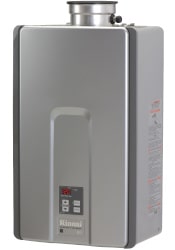 RL Series
The Rinnai RL Series prioritizes technology and increased efficiency in their non-condensing tankless water heaters. Not surprisingly, this product line features several of Rinnai's best-sellers across their entire product assortment.
Products across the RL series continue to set a high bar when it comes to both reliability and performance. Accordingly, RL series models are typically more expensive than other Rinnai tankless water heaters, but offer more advanced features.
Customers will like that the RL series tankless water heaters are only slightly larger than the Rinnai V series. So, you won't need to sacrifice much more space to accommodate the increased performance and functionality. Rinnai RL water heaters measure approximately 14″ x 27″ x 9.5″.  
Like Rinnai's V series, RL models come powered by either natural gas or propane, and are appropriate for either indoor only or outdoor only use. Similar to other products from Rinnai, many consumers find that the tankless water heaters in the RL Series are easy to install, easy to repair (on the rare occasion repairs are necessary) and continue to work well over time.
Rinnai RUCS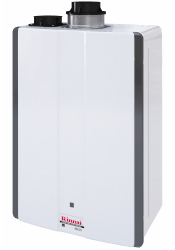 The Rinnai RUCS Series models are a part of Rinnai's Luxury Series. These tankless water heaters are ultra-efficient, operating at a maximum energy factor of 0.96. This means that 96 cents of every dollar on your water heating bill was actually spent on heating your water, ensuring you get the best bang for your buck.
RUCS models also offer dual-pipe venting options, providing customers with greater flexibility when it comes to installation. With respect to size, the three different models in this series (the 98iN, 90iN, and 80iN, respectively) measure roughly the same dimensions, but primarily differ by their water flow rate (ranging from 8.0 to 9.8 gallons per minute).
These tankless water heaters are best suited for larger homes or those with a higher demand for hot water. For example, tankless units from the RUCS series should be able to accommodate the hot water demands for homes with up to 4 bathrooms.
These luxury series models appeal to potential customers by providing an immediate, endless supply of hot water, in a compact size, while maximizing your water heating savings. As you would expect, the cost of these models run a little higher. You can generally find these units priced in the $1,500-$2,000 range but they are well worth every penny.
Rinnai vs. Rheem
Rheem is certainly Rinnai's largest competitor, and both brands offer quality products. While a tankless water heater made by Rheem might suit one person's needs better, a tankless water heater made by Rinnai might best suit another's requirements. That's to say, neither brand is better overall than the other, when it comes to evaluating the technical specifications.
However, when deciding between the two, it should ultimately come down to the individual consumer's needs. We recommend comparing similar models to one another and against your list of wants or requirements.
One important factor to keep in mind, however, is that Rinnai does not manufacture electric tankless water heaters. Rheem, on the other hand, has an entire product line of electric tankless water heaters.
Additionally, if price is a concern for you, Rinnai models tend to have a higher price point and are more costly than Rheem models to have installed. However, if having the latest and greatest technology features, like WiFi connectivity or compatibility with a smart home device, like Alexa, is important to you…then Rinnai will be your best bet.
Rinnai vs. Noritz


Similar to the comparison to Takagi, Noritz and Rinnai are both made in Japan and are unsurprisingly – very similar. And, like the Takagi brand, Rinnai's biggest differentiating factor is that is has a unique venting system.
Equipped with a heat exchanger made of copper, Noritz units possess an excellent conductor of heat. It's this efficient use of power that appeals to consumers looking cut water heating costs. However, using copper also means that Noritz water heaters are bulkier than similar models from Rinnai. So, if you are looking to maximize the impact of a small space, Rinnai is likely a better choice.
Need a more powerful unit to meet the needs of your larger home? Then, a Noritz tankless water heater is likely what you'll want. Noritz offers a wider assortment of tankless water heaters, some of which have a higher flow rate than similar models from Rinnai. However, Rinnai offers more condensing tankless water heater models, if that's the route you're looking to go.
Rinnai vs. Takagi

Rinnai and Takagi are both made in Japan, which means that they often share similar components, similar features, and similar warranties. Both brands produce highly efficient models, so consumers can expect to enjoy long-term water heating cost savings with either brand, despite the higher upfront cost.
One of the main differences is that Rinnai has a different venting system than Takagi. This is key, because this venting system results in Rinnai units having built-in condensation traps. These condensation traps directly help Rinnai tankless water heaters maintain their reputation of being more durable and enjoying a longer lifetime than competitors like Takagi.
Another difference is that Rinnai offers a better suite of features at a similar price point to Takagi. Rinnai tankless water heaters offer digital controls and built-in Wi-Fi connectivity, which allows the user to control the unit remotely via a mobile app. For the technologically savvy, or for those who simply enjoy the convenience technology can offer, Rinnai may be the preferred option.
Rinnai vs. Bosch
Because Bosch is a large company, it has numerous tankless product lines with a huge range of both parts and equipment. Between its gas and electric models (both of which Bosch manufactures), Bosch units tend to be dependable and efficient. However, Bosch tankless water heaters receive average to good ratings  not excellent.
Bosch offers a generous 15-year warranty coverage on the heat exchanger and a five-year warranty for general parts. This would appear to give Bosch an edge over Rinnai, but tankless water heaters from Bosch are generally considered to be constructed with lower quality materials and aren't as feature rich as those from Rinnai.
Where Rinnai offers a truly customer-centric focus to each product, Bosch produces models that are good enough and could satisfy the needs for those consumers not looking to buy at the top end of the spectrum.
As you would expect, Rinnai appears to be the better brand when comparing both brands' offerings across most technical specifications. Worried about the life span of your tankless water heater? Well, since Rinnai's products are considered to be built with higher quality parts, consumers typically do not have to repair or replace their tankless water heaters as often as they do when purchasing those from Bosch.
Rinnai vs. Navien

Navien is a fairly new brand to the US, so it doesn't have the same brand affinity that Rinnai has. Because Navien was established in 2006, it has not had the same opportunity as Rinnai to build brand presence and invest in consumer marketing. So, while you might be less familiar with Navien, these brands both offer high quality, directly competitive products.
Navien prides itself on creating highly efficient tankless water heaters. In fact, Navien's products clock in at 97% efficiency (compared to Rinnai's 82-98% efficiency), at a similar price point as Rinnai's tankless units ($600-$1,500). This focus on efficiency yields long-term power savings to consumers, and might appeal more to an eco-conscious consumer. That said, Rinnai does have some competitive products to Navien, in terms of their efficiency. So, you'll want to consider more than that specification alone.
For the eco-conscious or budget focused customer looking for a mid range, but quality and technical/feature competitive tankless water heater, we believe Navien's offering holds a slight edge on Rinnai's. However, for consumers who are willing to pay more for a richer feature set, better reliability, and more (like excellent customer service), Rinnai holds the edge.
Rinnai Tankless Water Heater Price
Rinnai prices their tankless water heaters in the mid to high end of the market. Their most popular residential tankless water heaters range from $600-$2,000, depending on the model. This price, however, does not include professional installation, which is recommended. Conveniently, we offer free quotes from a nationwide network of screened, qualified professionals 🙂
Rinnai Tankless Water Heater Maintenance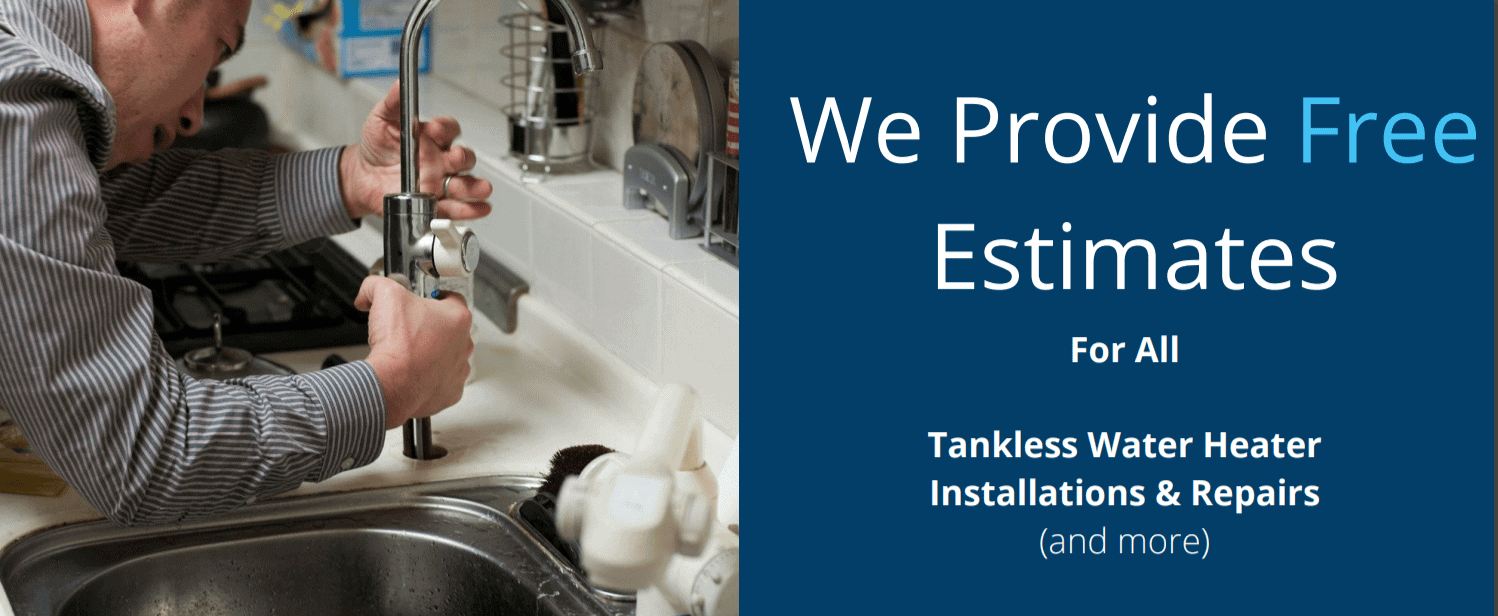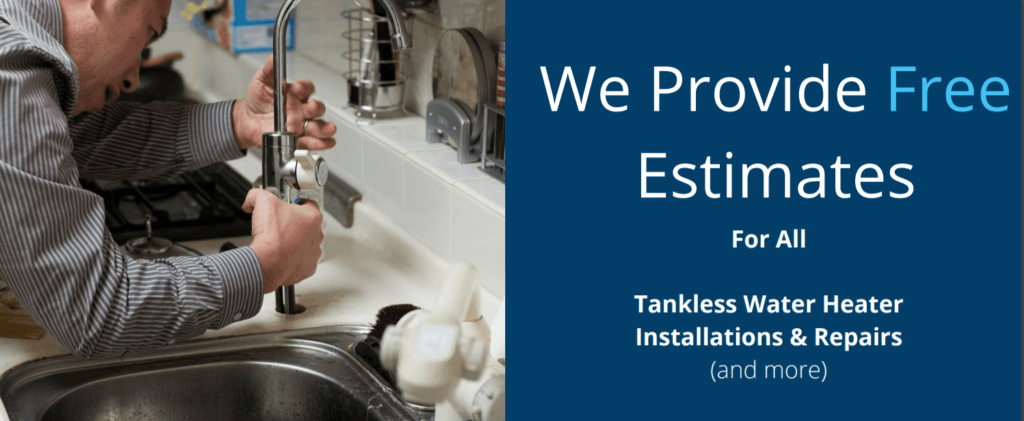 On their website, Rinnai offers a few recommendations to homeowners on how to maintain their Rinnai tankless water heater. It amounts to two things to keep an eye on and action:
checking the in-line screen filter for debris and cleaning it as needed
flushing your unit periodically to keep it free of scale and lime
However, it's worth clicking through to the above link, if you're interested in learning how to tackle these items yourself. Because Rinnai even offers a short video that takes you through what this regular maintenance looks like.
Rinnai Tankless Water Heater Parts
Replacement Rinnai tankless water heater parts are widely available online. In fact, Rinnai makes itself available to consumers with an online Amazon store that include parts like this Isolation Valve Kit, or the 90-Degree Elbow Venting.
Not finding what you need on Amazon? Additional parts are easily accessible through The Home Depot, like this Recirculation Kit or this Condensate Trap. When all else fails, Supply House has a huge assortment of Rinnai tankless water heater replacement parts, and they even list how many are currently in-stock and ready to ship. The ease to which you can find and order any replacement part online for a Rinnai unit is another selling point in favor of this brand.
Rinnai Tankless Water Heater Service
Rinnai is unique in that it offers its own PRO Network, which provides another option for consumers to access service professionals in their local area. They tout their PRO Network as having advanced comfort experts who possess the knowledge to sell, install, and service Rinnai products.
So, if you're looking to buy from a brand who offers assistance from purchase to service, and everything in between, Rinnai has you covered. To start down this path, their online portal makes it easy to find a nearby service provider who can help you with your Rinnai product. They'll be able to take it from there.
Rinnai Tankless Water Heater Warranty
Rinnai advertises that all of their products are backed by the industry's leading warranty. The limited warranty offered from Rinnai ranges from 10-12 years for the heat exchanger, five years for all other parts and components, and one year for reasonable labor.
Consumers will appreciate the clarity of Rinnai's warranty policy, as it lays out common questions and provides lengthy, straightforward responses. Rinnai even describes what kind of failures are not included under the warranty, additional limitations on warranties, and specifies what kind of actions would void the warranty.
Rinnai Tankless Water Heater Customer Service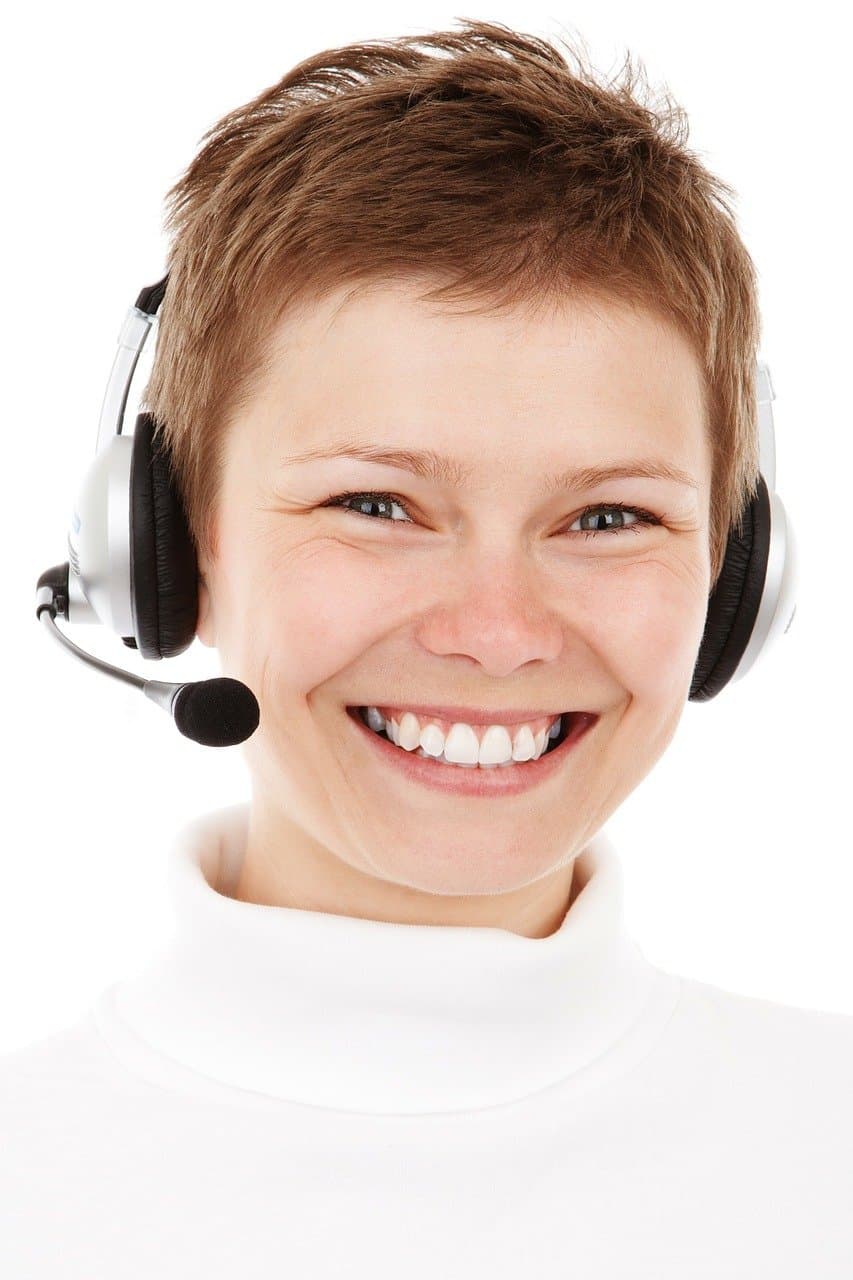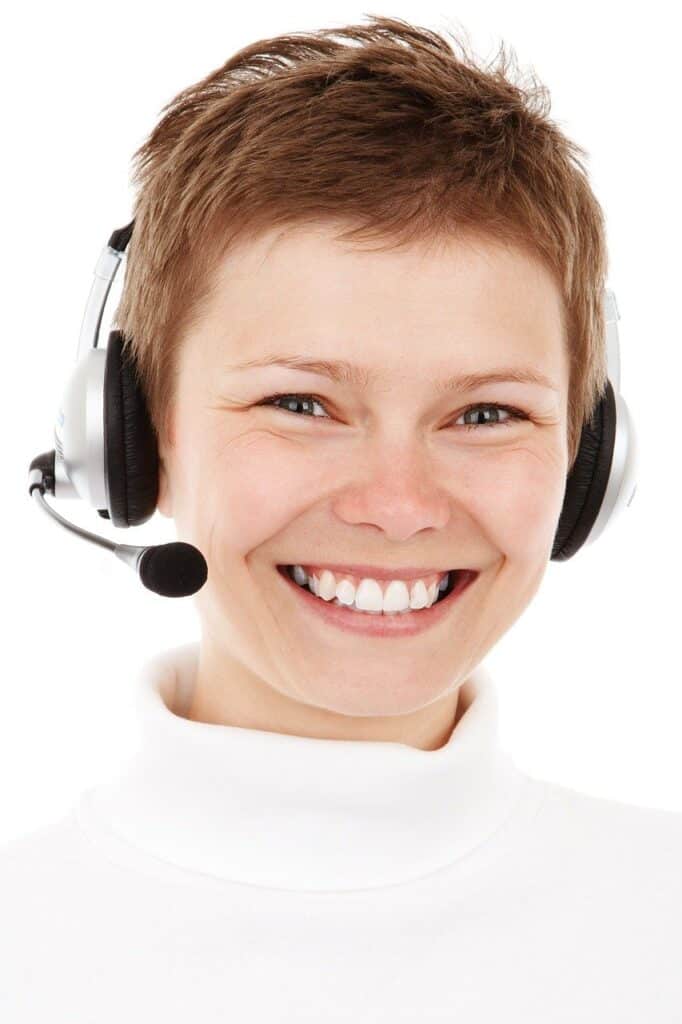 With a stated emphasis on a customer-centric approach, Rinnai does set itself apart in the customer service department.
They offer a Customer Care team, available Monday through Friday, by dialing 1-800-621-9419. Alternatively, customers can fill out a form here and someone from their Customer Care team will respond. This is separate from their Support Team, who is available 24 hours a day, 7 days a week, 365 days a year. Their support team offers aid to professionals and staffs engineers and can assist when choosing the right products and sizes.
Rinnai Customer Reviews & Perception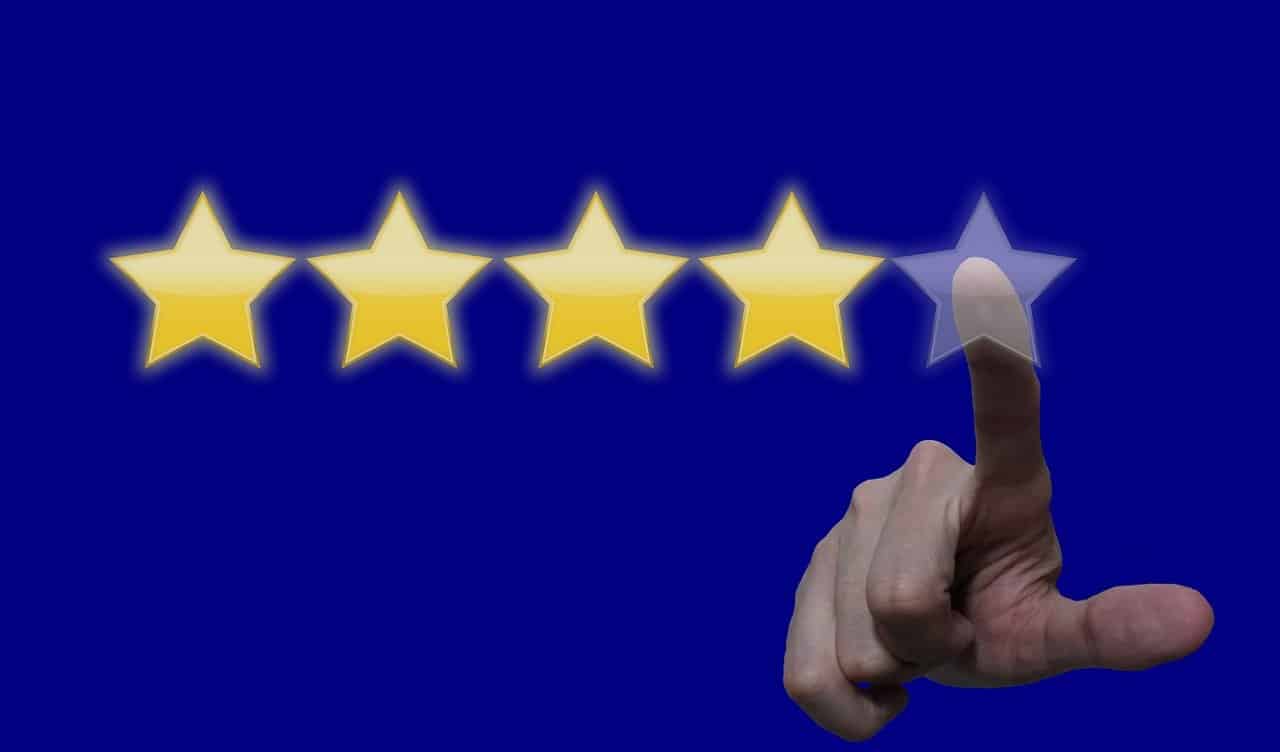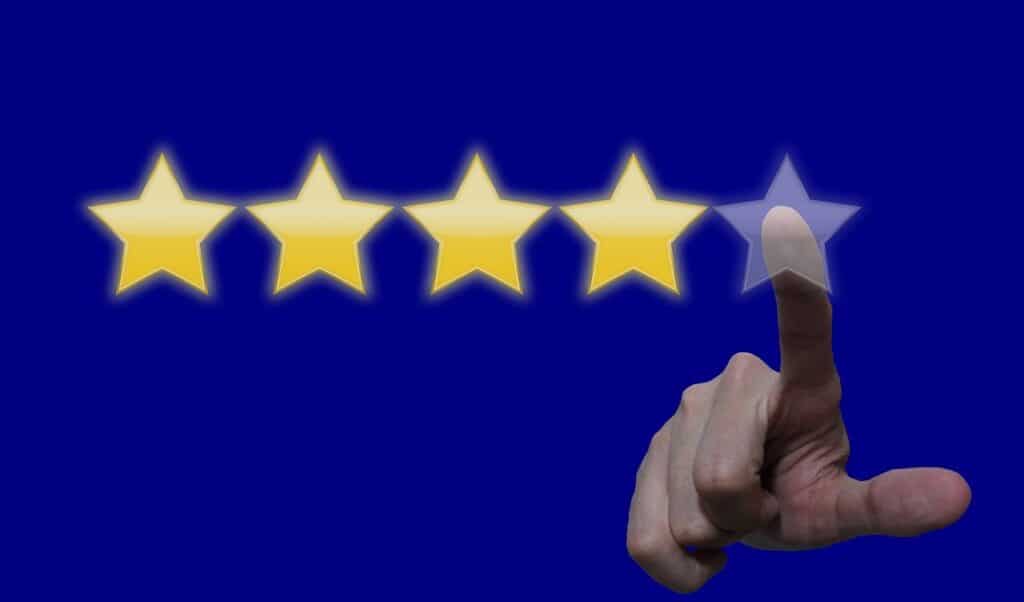 Most Rinnai tankless water heaters receive good-to-excellent reviews and ratings. Customers tend to find that Rinnai lives up to its high-quality and trustworthy branding. We agree. With their useful lifespan stretching up to 20 years, Rinnai offers an excellent value for their price point.
Rinnai has a well-earned reputation. It makes sense then, that that Rinnai often finds itself as the industry standard among professionals who recommend a tankless water heater.